Learning this material changed my life forever back in 2010. And now it could change yours too.
Are you interested in having better relationships, more influence or control of your own mind?
Do you want to know what many top executives, sports stars and successful people know?
Then you must learn what NLP has to teach you.
Maybe you have always wanted to learn something and now's the opportunity. In 2010, I was at a crossroads in my life, and I decided to attend a training course that would change my life. It's why you're hearing from me now. Without it, I wouldn't be doing what I am now. Teaching, training others, writing, presenting, speaking etc. Why?
I attended my first set of NLP (Neuro Linguistic Programming) trainings, after years of reading about NLP. Then, going on to spend thousands of pounds on further training. It changed my life. It helped me understand more about the mind, people, and the decisions I made in life. As well as how to model strategies from others. So much. 
If you've never heard of NLP before, it's essentially a set of tools, techniques and strategies to help explain why and how people do the things they do. And to stop doing things you don't want, and start doing things you do want. Imagine having techniques and strategies at your fingertips that help you to improve just about every area of your life.
How awesome is that?
NLP has been used with success in the following areas (amongst others) :  
Sales
Management
Sports & Athletics
Therapy
Weight Loss
Smoking Cessation
Behaviour Modification
Phobias Elimination
Relationship Building
Negotiation & Influence
Public Speaking & Presenting
This course is designed to give you an introduction into NLP and what it can do and how it is used.
Syllabus
The topics covered in NLP for Beginners are:
Introduction to NLP
Presuppositions of NLP
Successful Outcome Setting
Sensory Acuity & Rapport Building
Representational Systems & Eye Patterns
Neurological Levels
Perceptual Positions
Timeline Therapy Principles
Language
Submodalities
Anchoring
Strategies
If you want to improve your life and build better success into everything you do, then NLP has something to teach you. 
This course is designed for people with little or no NLP experience and will give you tools that you can use immediately to create lasting and beneficial change in you and others. 
Course Curriculum (Preview available - click on arrow)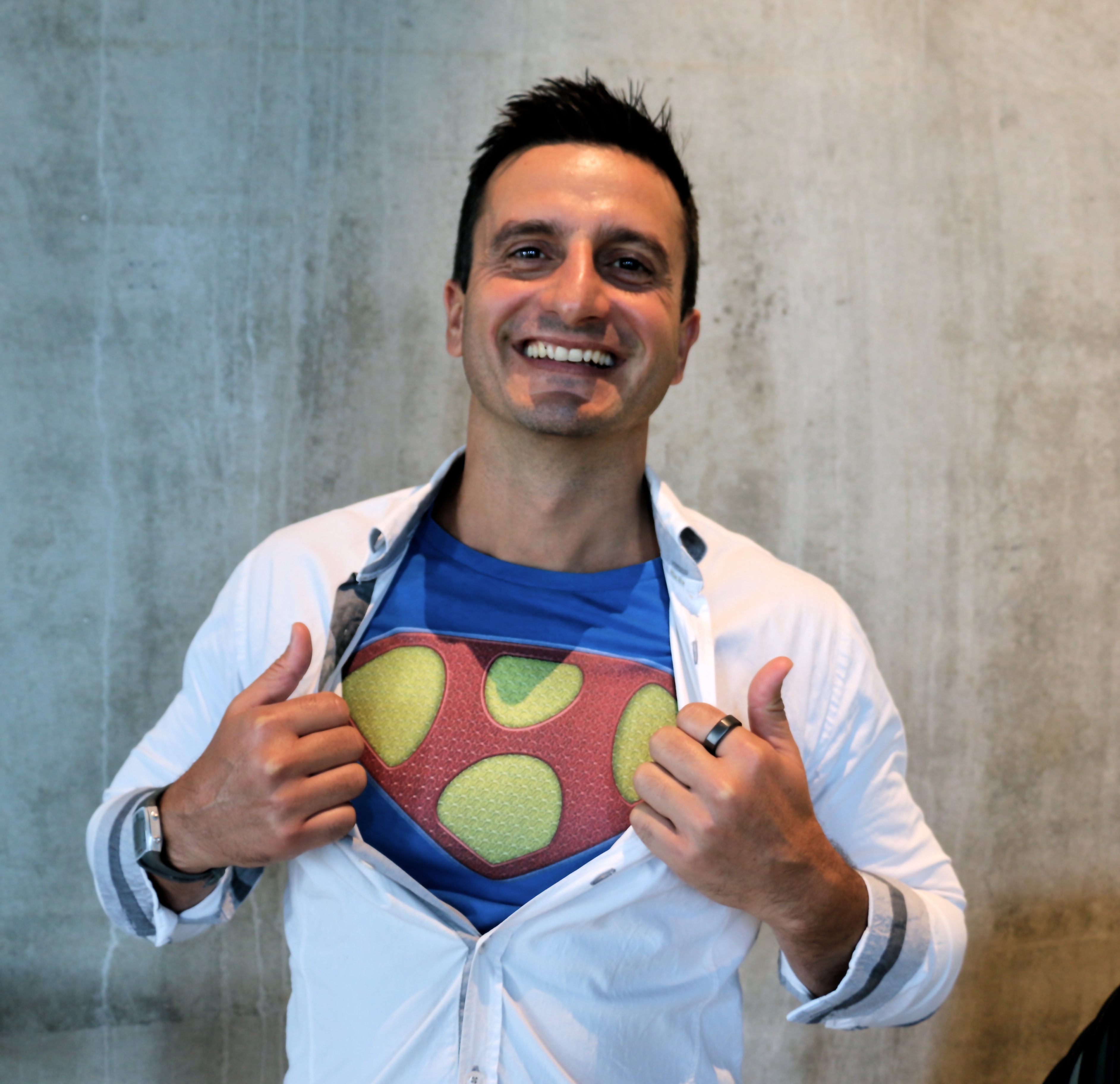 About Your Trainer - Hari
Hari is an NLP Master Practitioner who has been using NLP for over 8 years and been coaching clients with it since 2010. He is a speaker, author, coach and trainer whose passion it is to help people better understand the power of their own minds so that they can improve their lives. 
He is the author of the book - 'The Thought Gym' (available on Amazon internationally) and founder of TheThoughtGym - a website dedicated to help people "Train the mind, so the rest will follow".  
Frequently Asked Questions
(1) Is this a subscription model or one-time payment?
This is a one time payment for access to the entire course.
(2) Does Hari do live training in the course?
If you would like to have live interaction with Hari, you can purchase the option which includes a one hour phone/Skype/Zoom consultation/coaching session. The course itself is self-paced with video content and some handouts.
(3) Is there any sort of guarantee?
Yes, we offer a full 30-day money back guarantee.
(4) Do I have access to the entire course, or does some of it extend beyond the 30 day period?
You have access to the entire course from day one.
(5) How can I find out more about Hari?
You can learn about Hari from his website harikalymnios.com or any of his social media accounts on YouTube, Facebook, Instagram and Twitter. (@thethoughtgym)
(6) Is this program certified? Will I become an NLP Practitioner by taking it?
This course serves as an introduction to the subject of NLP and does not give you a certificate or enable you to claim that you are an NLP Practitioner or Master Practitioner.
(7) I'm interested in more courses from Hari and The Thought Gym, where can I find more?
More courses will be added to this school in the future, but you can also access Hari's course on Health and Wellbeing here right now too.
More info on Hari, in case you were curious...?!?!?
Hari has been teaching online courses since 2014 across the areas of Mindset, Resilience, Health, Vitality, Energy, Wellbeing and Personal Development, with thousands of enrolled students.
Hari is a consultant, speaker, trainer and coach on the topics of mindset, resilience, wellbeing and how to feel superhuman. He has shared his unique, powerful yet simple philosophies on health and wellbeing globally. From the TEDx stage and multinational blue-chip, media and financial companies to universities, schools, community interest groups and his own media outlets.
He holds a First-Class Bachelors degree in Physics with Astrophysics from The University of Manchester. Hari is currently completing a Masters of Science in Health & Wellbeing from Leeds Trinity University.
Hari has a wide and diverse background. After 3 years independent world travel, Hari started his career working in the legal sector in London. And then went on to work for international services company, Accenture, world leading financial institution, The London Stock Exchange and UK retailing behemoth Sainsbury's.
Hari became fascinated with what it took to become a high performance leader and ferociously studied experts from a wide ranging set of industries. Along the way, Hari studied topics from nutrition, practical psychology and personal development, to science, spirituality and business. He used this study to improve all aspects of his own personal and business lives, before creating teachable philosophies for others.
Hari has trained extensively in different disciplines to help improve mental, physical and emotional performance. He holds qualifications in cognitive and emotional disciplines - Neuro-Linguistic Programming (NLP), Emotional Freedom Technique (EFT) and Matrix Re-imprinting. He has practised yoga for over 10 years, and has been teaching since 2015.
Hari's first book - The Thought Gym - is a practical guide to improving one's mindset for success. His second book - Working Well - is a short snappy read for busy professionals on the ways to feeling alive again. He is currently writing his third book - Becoming Superhuman - which is based on his philosophy for self-leadership, longevity and energy called The Leadership BEAT Model, and which his popular TEDx talk is based on. He is also the creator of The Super Journal, which is a daily planner designed to help entrepreneurs reach their goals and stay focussed.
Alongside being a Budokon yoga practitioner and teacher, Hari loves cycling around Europe each summer, undertaking multi-country, multi-day social rides. He's also partial to getting a sweat on with boxing, Thai boxing, kettlebells, circuits and anything else that moves his body. He's still working on his handstands, but is oh so close!